August is coming to an end but it's still Women in Translation month!
Today I want to celebrate the hard work of all the women who struggle every day in this complicated industry. Freelancing is never easy, all the more when you work in an under-regulated market where competition is hard to fight. Despite all the difficulties, though, there are plenty of bold women who put themselves out there – and who manage to succeed thanks to their strength, their perseverance and their patience.
I thought it could be nice to collect five interesting facts about women in the translation industry. If you have more, drop them in the Comment section below!
1. Do you know translation is a women's world?
A 2020 survey carried out by ProZ, Translators Without Borders and CSA (Common Sense Advisory) found that, among the 7,000 professional translators and interpreters who responded, approximately two thirds (66%) were female. This is a huge step forward as compared to figures which characterized the Middle Ages – it was estimated that only 1% of all women were literate. Throughout the years, women translated mostly religious texts and the work of men and publications were often anonymous or under male pseudonym. It was only in the 18th century that Anne le Fèvre Dacier introduced the word traductrice in the French language, and contributed to create a translator's code of ethics. Moreover, she was the first women to ever translate Homer's Odyssey from Greek to French – whereas the first English translation of the same book was carried out in 2017 (!!!) by Emily Wilson. Even though women have been recognized in the industry not that long ago, they have gone a long way!
2. Women are more likely to experience impostor syndrome
Have you ever felt inadequate as a translator, or that your success isn't deserved? This phenomenon is called "Impostor Syndrome". I often read posts on LinkedIn about fellow female translators who have impostor feelings. Unfortunately, it is reported that more women are affected than men. A KPMG study found out that no less than 75% of powerful women in all industries experienced impostor syndrome during their professional life – even former First Lady Michelle Obama! This is because women traditionally have to fight harder than man to find their place in the world. They are subject to more pressure not to fail rather than men. In fact, women tend to apply to job where they think they are no less than 100% fit for the role, in comparison to men who tend to apply even if they think they are only 60% qualified (Sheryl Sandberg, Lean In). Moreover, criticism and negative feedback overplay in women's mind. We need to start believing in our own skills – it is OK to be less than perfect!
3. Of the 5 most endangered languages with only one speaker left, 4 are spoken by women
I am talking about:
– Christina Calderón, speaking Yaghan (a South-American indigenous language)
– Verdena Parker, speaking Hupa (a native American language spoken in northwestern California)
– Gyani Maiyi Sen, speaking Kusunda (localized in Western and Central Nepal)
– Marie Wilcox, speaking Wukchumni (dialect of the Yokutsan family, Northern California. She teaches Wukchumni for other tribal members and even published a Wukchumni dictionary).
(source: DayTranslations blog)
4. Fancy 19th and 20th century Russian literature?
You can thank English translator Constance Garnett! She rendered numerous works by Tolstoy, Dostoevsky, Chekhov, Turgenev, Gogol, Goncharov, Ostrovsky, and Herzen – for a total of 71 volumes. While she was praised by famous authors like Joseph Conrad, D. H. Lawrence, and Ernest Hemingway (who claimed to have read through War and Peace only thanks to Garnett's translation), she was strongly criticized by Russian author Vladimir Nabokov (who however believed translators should be male).
Founded in 2014 by biologist and blogger Meytal Radzinski, the Women In Translation movement aims at drawing attention at how few literary works in the US are translated by women. It stresses the importance and need to track translations by women in the literary world, in an effort to increase their reach – it is estimated that only one third of literature written by women is then translated into English. Since its foundation, it has increased at global level and is celebrated in August, with features in important magazines and collaborations with prominent female linguists and language professionals.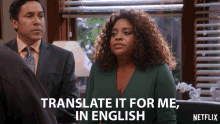 Traditionally, it's not easy for women to establish themselves, whether for prejudice or deeply-rooted insecurities. Nevertheless, female translators have found their way to the industry over time. It takes patience, perseverance, boldness, and a high trust in our abilities – but we'll make it eventually. Just don't listen to the impostor in your head and keep up with the good work!